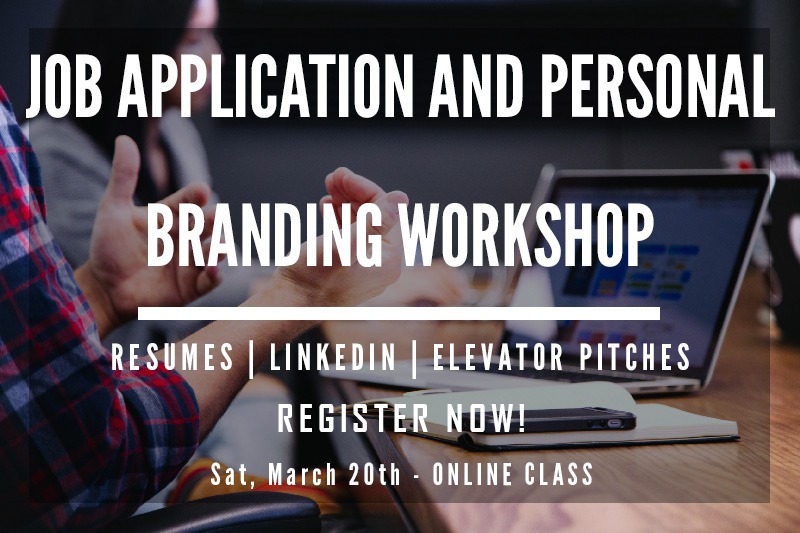 The Ultimate Job Application and Personal Branding Workshop (Online Event)
Our CV and LinkedIn profiles are the gateways to amazing career opportunities, yet many of us really struggle to 'sell' ourselves both on online and offline. As a result, we often fail to effectively communicate our true capabilities or the value we can bring to an organisation, which can cost us amazing career opportunities.
If you are considering making a career move in 2021 or just want to be in the right spot should an opportunity arise, then this hands-on Job Application and Personal Branding Workshop will help you get ready.
In this jam-packed day, Johnathan Maltby will teach you how to define your Professional Identity and then use it to create a professional CV, LinkedIn profile and Elevator Pitch. You will then get the opportunity to actually create these tools on the day and receive individual support as you do it.
This hands-on workshop will be held over Zoom with a mix of 'how-to' presentations as well as individual breakout rooms so that you can receive one-on-one assistance.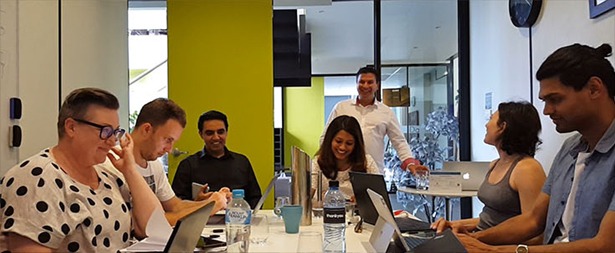 Our all-day workshop will be split into 4 parts:
PART 1: DEFINING YOUR PROFESSIONAL IDENTITY AND PERSONAL BRAND
Your Professional Identity is the foundation on which you build your Personal Brand. By defining this, you are developing your core branding message which will then be used in your Job Seeking Toolkit – CV, LinkedIn and Elevator Pitch.
When you understand your Professional Identity, you become an authority on yourself, leading to greater professional self-awareness and enabling you to effectively 'sell' yourself in a clear and confident manner.
PART 2: CREATING YOUR CURRICULUM VITAE
This section incorporates best practise techniques to create an easily scanned, keyword optimised CV, which effectively communicates your expertise and professional history.
You will learn how to write a targeted Personal Summary, list your key industry-relevant skills and areas of expertise, strategically articulate your work experience, detail your achievements and what makes you valuable as well as avoid the classic mistakes and clichés that can jeopardise and sabotage your job applications.
PART 3: CREATING YOUR LINKEDIN PROFILE
You will learn how to create a professional and complete LinkedIn profile that covers exactly what you need to put under each key category to attract recruiters and hiring managers, including; a powerful headline, a keyword-rich personal summary, detailed job descriptions, your specific skills etc.
PART 4: DESIGNING YOUR ELEVATOR PITCH
In this section, you'll learn how to confidently answer the "so, tell me about yourself" question by creating a brief, engaging and persuasive 25-30 second elevator pitch that gets people excited and keen to know more.
You will learn how to structure your elevator pitch, effectively communicating who you are, what you do and your personal unique selling points. You'll also discover the best practices for preparing your narrative and practising your delivery.

Here are a couple of testimonials from previous workshops:
"The workshop was extremely valuable to help me update my resume, build my LinkedIn profile, and understand how to network through LinkedIn. I moved to Darwin without a job offer but started in my new role only three weeks after arriving. I would definitely recommend attending the workshop at least once in your career, no matter what your situation is, as you never know where it could potentially lead you to…" – Severine
"I met with a recruiter last week and had an offer the very next day to work on an EdTech startup and design agency on an exciting product. Thank so much, your help. I couldn't have reached that new step in my career without your help and all the insights I got from your workshop." – Kenza
I keep the workshop to a small number so people can get more individual attention.
Previous workshops have sold out so register now and book your place.
Make 2021 the year you take real control of your career.
Registration and Payment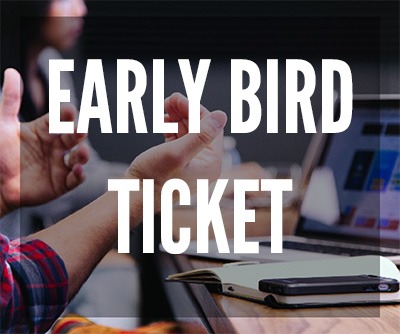 Early Bird Ticket (Limited Supply)
Once Early Bird tickets are sold out, tickets revert to standard option of $199 per ticket.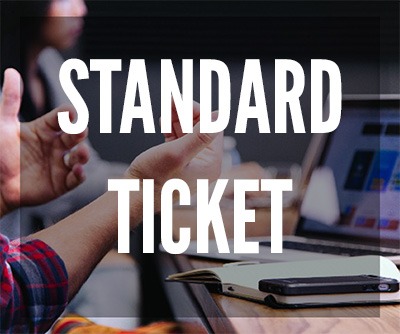 Standard Ticket
Job Application and Personal Branding Workshop - Standard Ticket