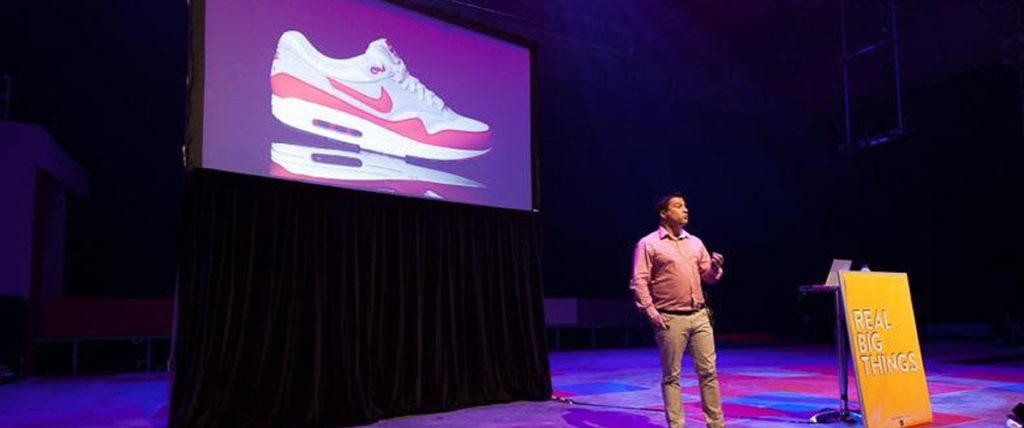 Keep an eye out for the latest free and paid classes, workshops and presentations that I regularly give on Personal Branding and Career Acceleration.
The Ultimate Job Application and Career Workshop – SOLD OUT!!!
July 6 @ 9:00 am

-

5:00 pm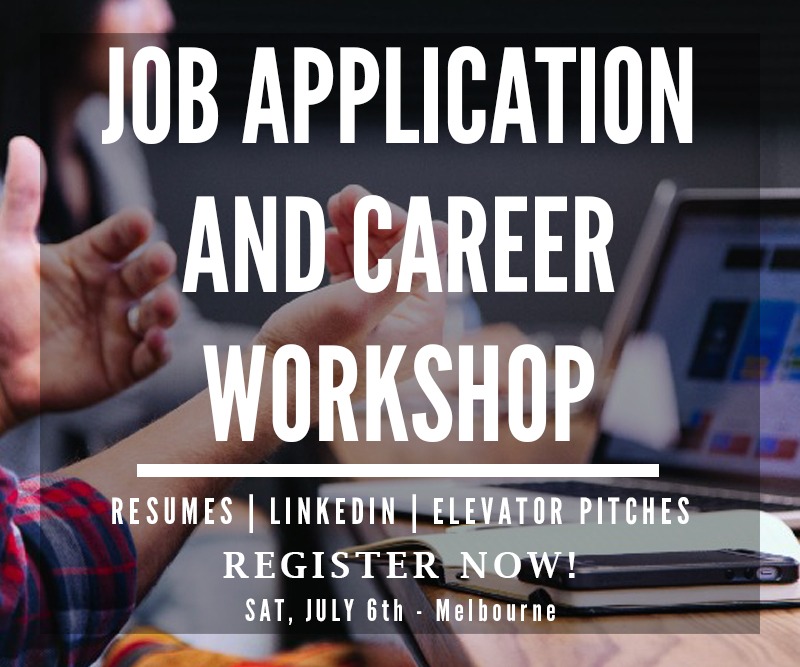 The Ultimate Job Application and Career Workshop will help you create the tools you need to grow your career this year.
Whether you are looking for a promotion, a new job, or want to increase your professional network, this hands-on workshop will guide you through the process of creating a professional CV, LinkedIn and Elevator Pitch.
During the workshop, I will provide you with step-by-step instructions and individual support as you create your job seeking tools. I will also be on hand to review your material as you create it too.
---
Below is a breakdown of what we will be covering:
Part 1: Defining your Professional Identity.
Before you can 'brand' yourself (CV, LinkedIn, Elevator Pitch), you need to understand what it is you are actually branding. By defining your Professional Identity, you are developing your core branding message which will then be used in your Job Seeking Toolkit – CV, LinkedIn and Elevator Pitch.
Understanding your Professional Identity essentially means becoming an authority on yourself, leading to greater professional self-awareness and enabling you to effectively 'sell' yourself in a clear and confident manner.
In this section, we are going to be defining the 5 Pillars of your Professional Identity:
1. Your Professional Label (who and what you are)
2. What you do (the challenges you help organisations overcome)
3. Your key strengths and skills (your main areas of expertise)
4. Your specialisation (where you have the most depth of expertise and experience)
5. Your value (the outcomes you enable an organisation to achieve)
---
Part 2: Creating Your Curriculum Vitae
This section incorporates key, best practise techniques that goes into creating an easily scanned, keyword optimised CV, which effectively communicates your expertise and professional history.
You will learn how to; Write a targeted Personal Summary, list your key industry-relevant skills and areas of expertise, strategically articulate your work experience, detail your achievements and what makes you valuable as well as avoid the classic mistakes and clichés that can jeopardise and sabotage your job applications.

---
Part 3: Creating Your LinkedIn Profile
You will learn how to create a professional and complete LinkedIn profile that covers exactly what you need to put under each key category to attract recruiters and hiring managers, including; a powerful headline, a keyword-rich personal summary, detailed job descriptions, your specific skills etc.
You will also learn how to get your profile to All-Star Status on LinkedIn as well.
---
Part 4: Designing your Elevator Pitch
In this section, you'll learn how to confidently answer the "so, tell me about yourself" question by creating a brief, engaging and persuasive 25-30 second elevator pitch that gets people excited and keen to know more.
You will learn how to structure your elevator pitch, effectively communicating who you are, what you do and your personal unique selling points. You'll discover the best practices for preparing your narrative and practising your delivery.
---
Cost:
$160.00 – A tax invoice will be provided.
Location:
Launchpad Create
122 Cremorne Street, Cremorne (5 mins walk from Richmond Station)
Date:
Saturday, 6th July
Start: 9:00am
Finish: 5:00pm
Prior to the day, you will be given a short exercise to help you prepare for the workshop. This should take no more than an hour to complete.
Class sizes are deliberately kept small to allow for maximum individual attention and so places are limited.
To reserve your spot, please click the Register button below.